There are a few different types of divorces in Texas including collaborative divorce, default divorce, fault divorce and uncontested divorce. But the most common type we see in Texas is contested divorce.
What Is a Contested Divorce?
In an uncontested divorce, both spouses agree on the terms of the divorce and don't require litigation or mediation. In contrast, an uncontested divorce occurs when you and your spouse are unable to agree on child custody or the division of your assets.
During a contested divorce, you and your spouse will need to settle your terms in mediation or in court. You're often best served during this process by having a professional attorney on your side.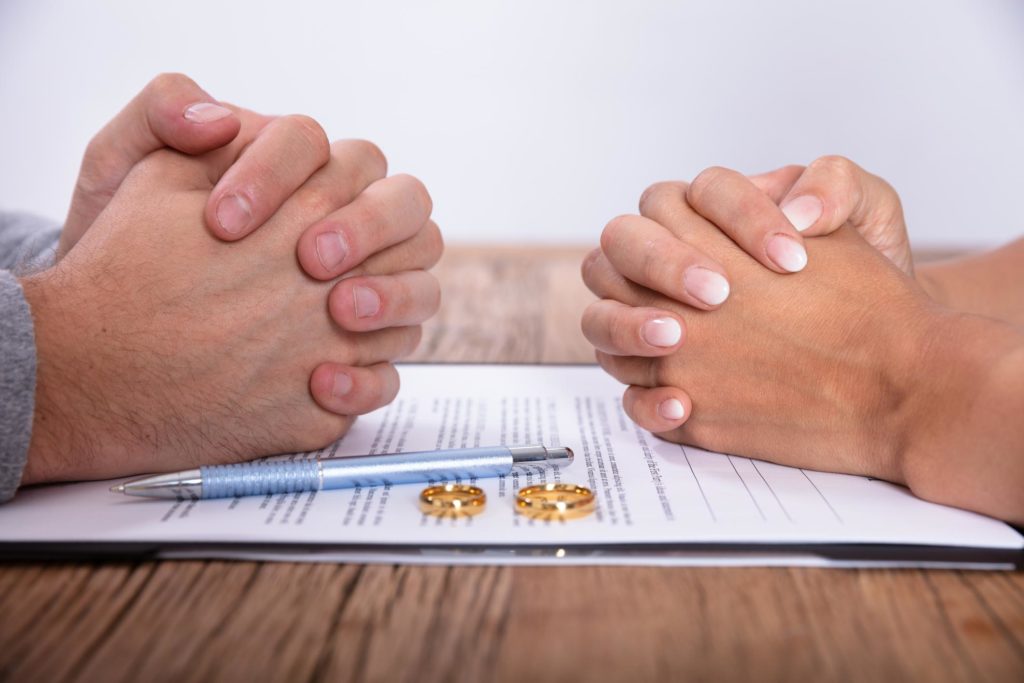 What to Expect During a Contested Divorce
There are many steps involved in a contested divorce that only an experienced divorce attorney can help you navigate. To start, you'll meet with an attorney to discuss your case, including children and property. After your initial interview is complete, your case will move forward.
Filing the petition: Your attorney will prepare and file your divorce petition with the court.
Serving the petition: After filing, your attorney will serve your spouse with your divorce petition. In Texas, your spouse has 20 days to respond to the petition. If you receive no response, you may receive a judgment of divorce by default.
Discovery and settlement: During this time, your attorney will gather information to help support your case, including financial documents, asset documents, etc. Once that stage is complete, you'll have the option to settle. It's most often in your best interests to settle; otherwise, trial imminent.
A contested divorce can take anywhere from several months to a few years depending on the requirements of your case. In contrast, an uncontested divorce can sometimes reach an end in as little as a couple of weeks to a few months.
Considering Divorce? Reach Out to an Experienced Divorce Attorney.
To ensure you move forward in the best way for you and your family, we recommend reaching out to an experienced divorce lawyer. Our team can help you choose the best divorce path from the many options in Texas. To learn more about our services, send us a message.