A divorce is the end of a marriage, but it also presents the opportunity to make a fresh start. You'll get to make new decisions for yourself and to picture your life as you would like it to be going forward.
Thinking about your credit score is an important (and often overlooked) part of planning for your future. After all, your credit score can affect what kind of housing you obtain, what kind of car you drive and even where you work. Here are some tips to protect your credit score in a Texas divorce.
Remember That Contracts Still Count
Texas is a community property state. That means that both spouses are responsible for the debt that was acquired during the marriage. Yet, contract law still trumps divorce law. For example, you will still be contractually obligated to pay a car loan you signed for, and you are still obligated to make payments on credit card debt. Even though you and your ex may technically responsible for the debt, if your name is on the loan agreement, your credit is on the line.
Consider Paying Off Debt as Part of Your Divorce Settlement
Experts say that it's a good idea to take steps to ensure that credit card debt is completely paid off as part of the ultimate divorce settlement. And when the debt is paid off? Close joint accounts. That way, you won't have to worry about debt from your marriage holding you back–and negatively affecting your credit score–after the divorce is final.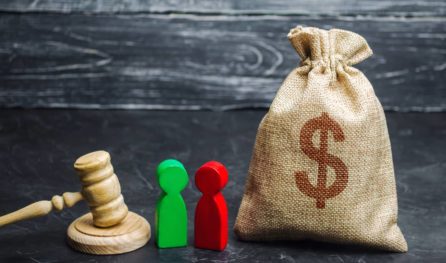 Remember to Keep Making Payments
In the stress of a divorce, it can be easy to forget about making payments–especially if you were used to your spouse taking care of the bills during your marriage. The truth is that these missed payments can negatively affect your credit score. Make sure that you keep close track of your finances and make necessary payments during the divorce process.
Start Small to Rebuild Your Credit
Many divorcing couples start their new lives with less than perfect credit. That's okay. The Credit reporting company Experian says that the average credit score in the United States is 687 (a "Good" score), and the average credit score in Texas is lower than that.
Be mindful of your payments, especially if you are just starting out with credit in your own name. Make payments on time. Be cautious in your spending decisions. And ask for help if you think you might be in financial trouble.
A Divorce Lawyer Can Help
Of course, having the right attorney is the best way to make sure you are in the best position to build great credit after a divorce. An experienced divorce lawyer will help protect your financial interests, considering everything that could affect you during and after the divorce process. Contact the Law Offices of V. Wayne Ward in Fort Worth today to get the help you deserve.